OV?
O nee!!
Jawel, een moderne klassieker reeks in het teken van…. voertuigen. Vervelende voertuigen maar liefst. Deze maand oktober kent een vijftal klassieke filmvoorbeelden waarom je toch beter de benenwagen had kunnen nemen. Want zo zie je maar dat net wanneer je je ethisch kompas hebt bijgesteld en besloten hebt de trein te nemen ipv te vliegen, je wagon wordt overspoeld door… Koreaanse zombies… Of heb je eindelijk die 6k bij elkaar geveegd voor die cruise vakantie, strandt je schip middenin het amazone woud. Vierwielers, tweewielers, geenwielers, onder elke motor ligt weer een adder verscholen, de één absurder dan de ander. Afijn, dan blijven we maar gewoon thuis.
Elke maandag en zaterdag van oktober in Kriterion.
LET OP! De wekelijkse vertoning op maandag draait nu om 21:00, ipv 22:00!
WE STOPPEN MET DIT THEMA NIET BIJ DE MODERNE KLASSIEKER >> WE TREKKEN DOOR NAAR ZOWEL DE KINDERKLASSIEKER ALS DE AFTER MIDNIGHT. SCROLL NAAR BENEDEN VOOR DE BIJBEHORENDE FILMS!
---
3 oktober om 21:00 & 8 oktober om 16:30
Koreaans gesproken, Nederlands ondertiteld
Sang-ho Yeon schetst een apocalyptische situatie op topsnelheid. Terwijl de niets vermoedende zakenman Seok-woo met zijn dochter Su-an op de trein richting Busan stapt, overmeesteren zombies de hele stad. Eén van de zombies springt op het nippertje aan boord, waardoor een hectische strijd volgt tussen de geïnfecteerden en niet-geïnfecteerden.
---
10 oktober om 21:00 & 15 oktober om 16:30.
Engels gesproken
Airplane! volgt het verhaal van een man bang om te vliegen, die na het onwel worden van de piloten voor de taak staat om het vliegtuig veilig aan de grond te krijgen. De piloot blijkt compleet gestoord te zijn, net als vele passagiers, waardoor alles mis gaat wat maar mis kan gaan. De meest tijdloze grappen zitten samen gepropt in deze film, net als de mensen in het vliegtuig.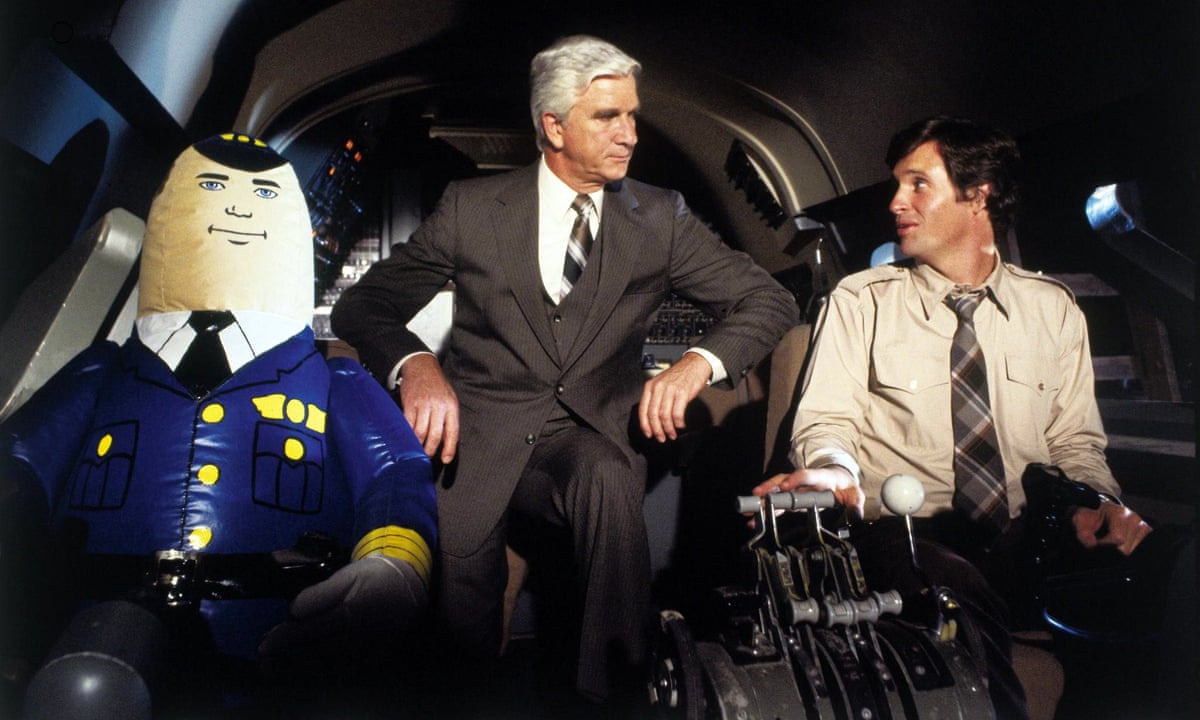 ---
October 17th at 21:00 & October 22nd at 16:30
English spoken, no subtitles
Los Angeles SWAT cop Jack Traven (Keanu Reeves) is on the tail of an ex-bomb squad sergeant with a creative flair for bomb placement. First it's a rigged elevator in a very tall building. Then it's a rigged bus: if it slows, it will blow.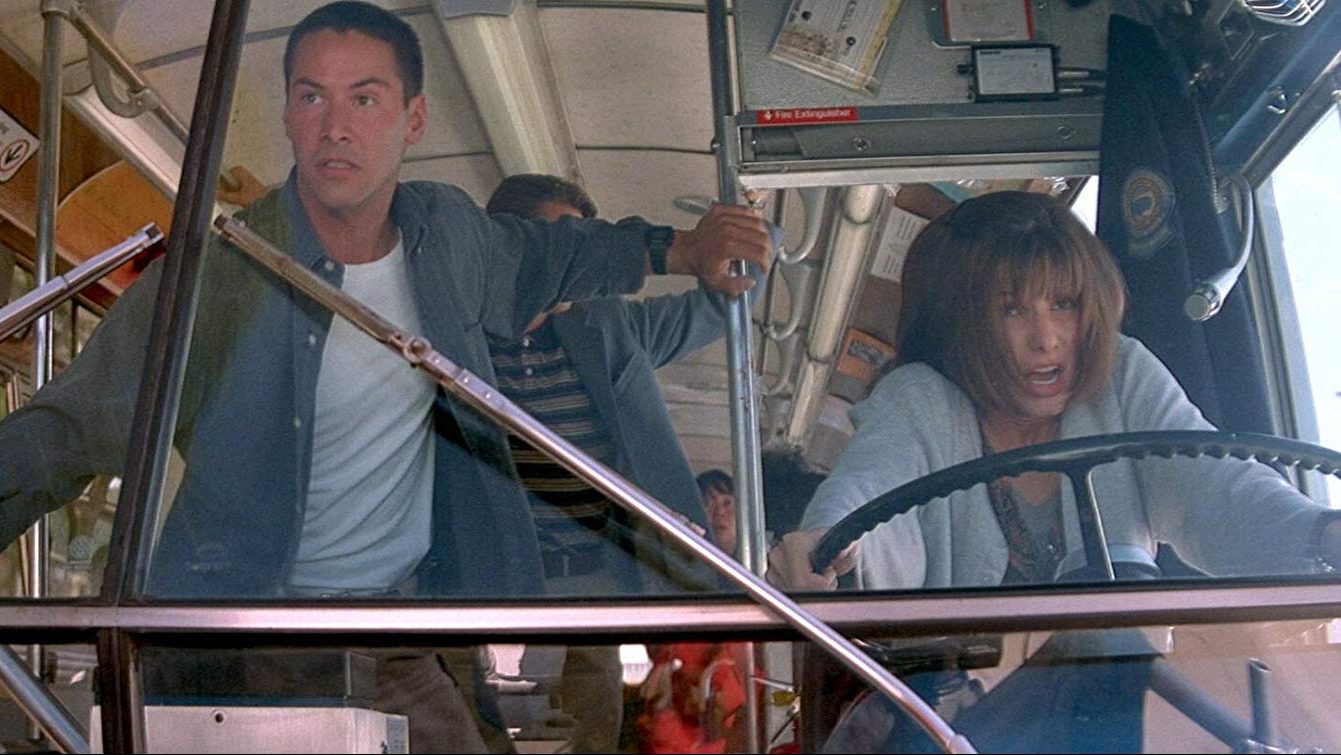 ---
October 24th at 21:00 & October 29th at 16:30
Farsi spoken with English subtitles
Nasim, an Afghan refugee in Iran, needs money for the treatment of his ailing wife. In a mad gamble, he places a wager against the townfolk that he and his son will pedal a bicycle non-stop for one week.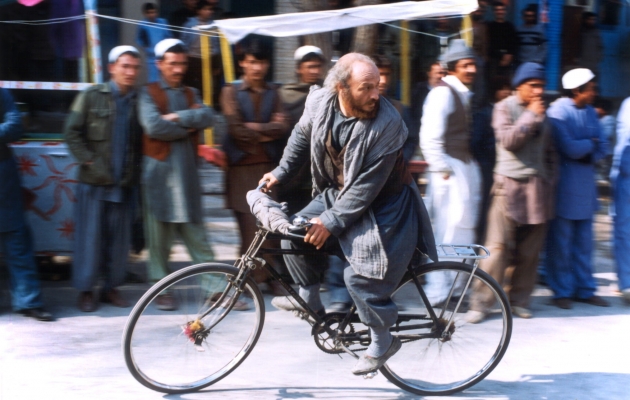 ---
October 31th at 21:00 & November 5th at 16:30
German with English subtitles. Screening on 35mm.
Brian Sweeney Fitzgerald, better known as Fitzcarraldo, wants to build the world's largest opera house in the middle of the Amazon jungle. But to fund it, the entrepreneur will have to venture deep into the wilderness and the unknown…
---
AFTER MIDNIGHT: DE LIFT (1983)
Iedere zaterdagnacht om 00:15 | M.u.v. 29 oktober> vrijdag 00:15
Nederlands gesproken
Aan het einde van de avond neemt een groepje bezoekers van een landbouwtentoonstelling de lift. Op het ogenblik dat ze lichtelijk beschonken instappen, slaat de bliksem in. Er ontstaat niet meteen paniek, maar tot overmaat van ramp valt ook de luchtverversing uit. Nadat de lift onverwacht opnieuw in werking is getreden, moeten vier mensen naar het ziekenhuis worden gebracht.
---
KINDER KLASSIEKER: DE GRIEZELBUS (2005)
16 oktober en 30 oktober om 16:30
Nederlands gesproken
De Griezelbus, naar de gelijknamige boeken van Paul van Loon, vertelt het verhaal over de elfjarige Onnoval, hij is een absoluut buitenbeentje op school. Hij wordt gepest om zijn uiterlijk en om zijn gedrag: Onnoval schrijft griezelverhalen en romantische gedichten. Een verzonnen griezelschoolreisje wordt werkelijkheid als Ferluci ermee aan de haal gaat. Lukt het Onnoval om de deur naar de andere "werkelijkheid" te sluiten en zo zijn klasgenoten te redden?